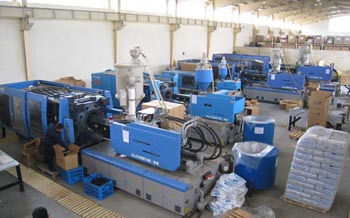 Today the use of polyethylene joints and pipes in the water and gas industry is prevalent and necessary. The chemical and physical characteristics of polyethylene and the continuous expansion of gas, water, and sewage networks have made its utilizations inevitable. During the past ten years, employment of polyethylene electrofusion fittings and valves in all gas transfer projects has been a top priority.
Petro Gas Parsa (PGP), under the license of France's Innoge PE-Industries has taken on the costly endeavor of producing polyethylene fittings and valves. Production of these goods is carried out with the aim of technology transfer of the latest Western European technology, and ready access to products used in gas and water distribution projects.
Petro Gas Parsa's modern and complete lab facilities, are capable of testing several types of fittings and valves and our knowledgeable experts can issue needed certificates.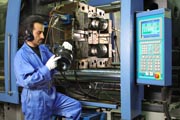 Petro Gas Parsa (PGP), the sole distributor of Innoge PE-Industries and Friatec, backed by full factory support, is able to provide for the demands of gas companies and contractors in the shortest time.