Petro Gas Parsa (PGP) company has been established with the aim of manufacturing and distributing equipment for natural gas and oil industry. In cooperation with leading international companies and through utilizing the latest technology, this company is renowned for its unrivaled product quality.
Petro Gas Parsa (PGP) has quick and practical solutions for supplying clients with equipment, the transportation and delivery to the project site within the shortest possible time frame.
With its vast resources, facilities, warehouses and various distribution offices, Petro Gas Parsa (PGP) is able to supply and deliver goods, parallel with providing after-sale services.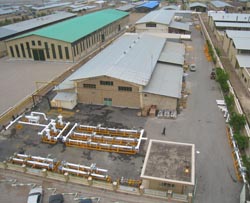 Petro Gas Parsa (PGP) is an affiliate of Idam Consulting Group (ICG).